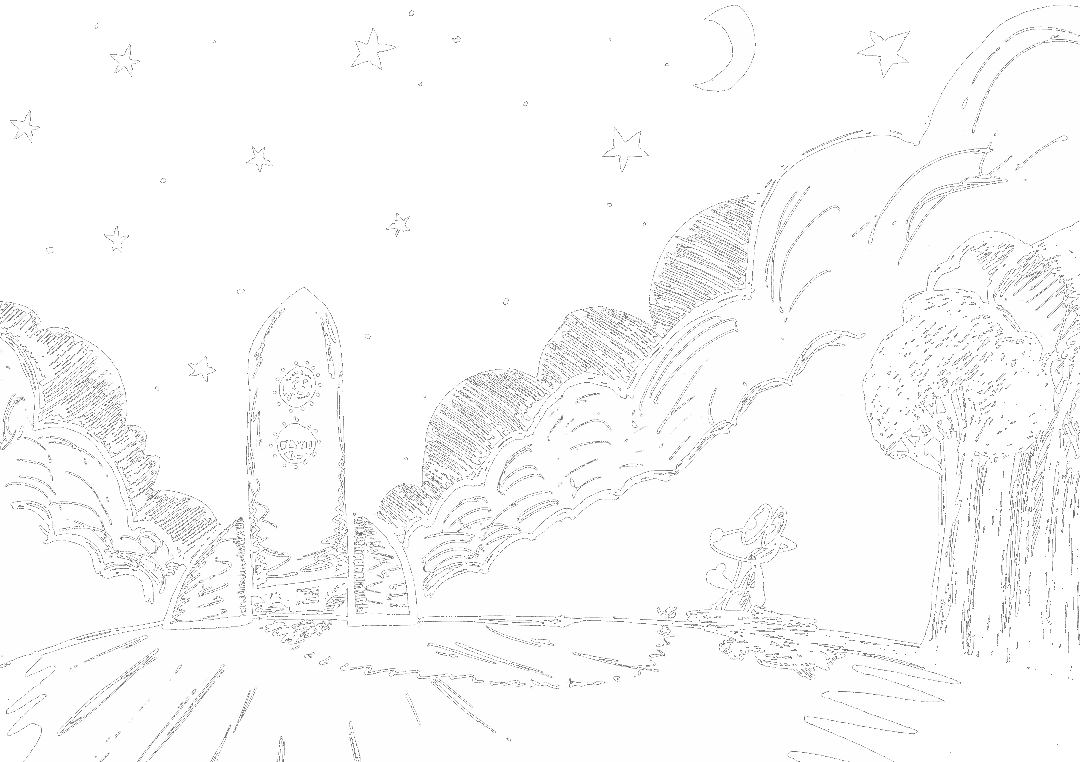 Welcome to the Franky Banky website!
Join Franky Banky, a cartoon fox who goes on adventures with his friends, travels through time, does impressions, and other fun things like going to conferences. He also happens to stutter.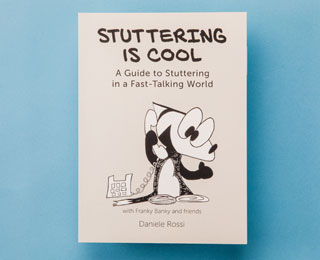 Stuttering is Cool: A Guide to Stuttering in a Fast-Taking World
Tips and comics about reducing fears about stuttering in everyday situations, job interviews, dating, and more!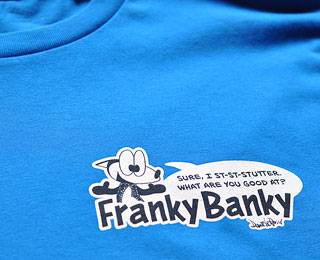 Franky Banky t-shirts!
Spread stuttering awareness with Franky Banky's catch phrase, "Sure I stutter. What are you good at?" Available for kids and grown ups. Many colours and languages to choose from including a "stammer" version.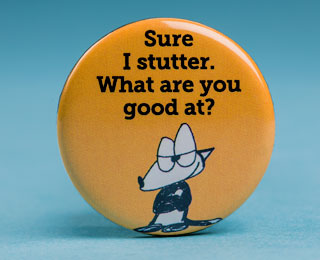 Stuttering awareness pins!
Spread stuttering awareness with style and humour! Five designs and phrases along with a mini-comic book.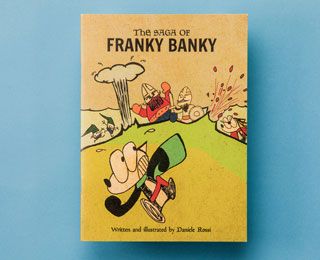 The Saga of Franky Banky
Travel back in time to Iceland's early days where our hero runs into one misadventure after another facing the forces of nature, magical creatures, dangerous characters from other sagas… and his stuttering!