The Stuttering is Cool Newsletter
Subscribe today and receive a Franky Banky PDF comic book about the speech machine!
Keep updated on what Franky Banky and I are up to:
New comics and works-in-progress
Upcoming workshops
First dibs on merchandise
Interesting stuff for people who stutter, their families, and speech-language pathologists
and more!
Subscribe now
Your download link will arrive in your welcome email.
Your information is respected and not sold anywhere. I have better things to do anyway like drawing Franky Banky comics and writing the newsletter! Read my spiffy privacy policy.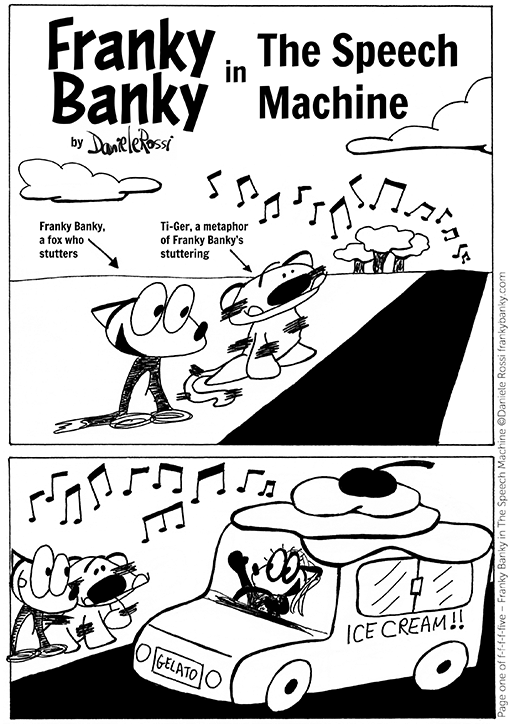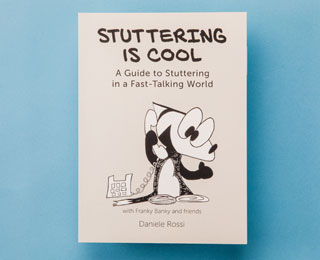 Stuttering is Cool: A Guide to Stuttering in a Fast-Taking World
Tips and comics about reducing fears about stuttering in everyday situations, job interviews, dating, and more!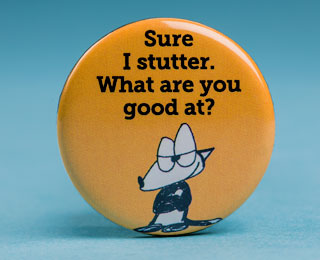 Stuttering awareness pins!
Spread stuttering awareness with style and humour! Five designs and phrases along with a mini-comic book.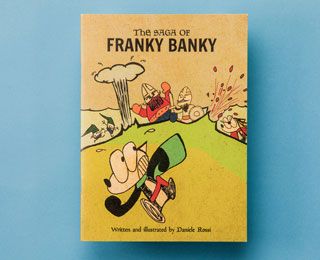 The Saga of Franky Banky
Travel back in time to Iceland's early days where our hero runs into one misadventure after another facing the forces of nature, magical creatures, dangerous characters from other sagas... and his stuttering!