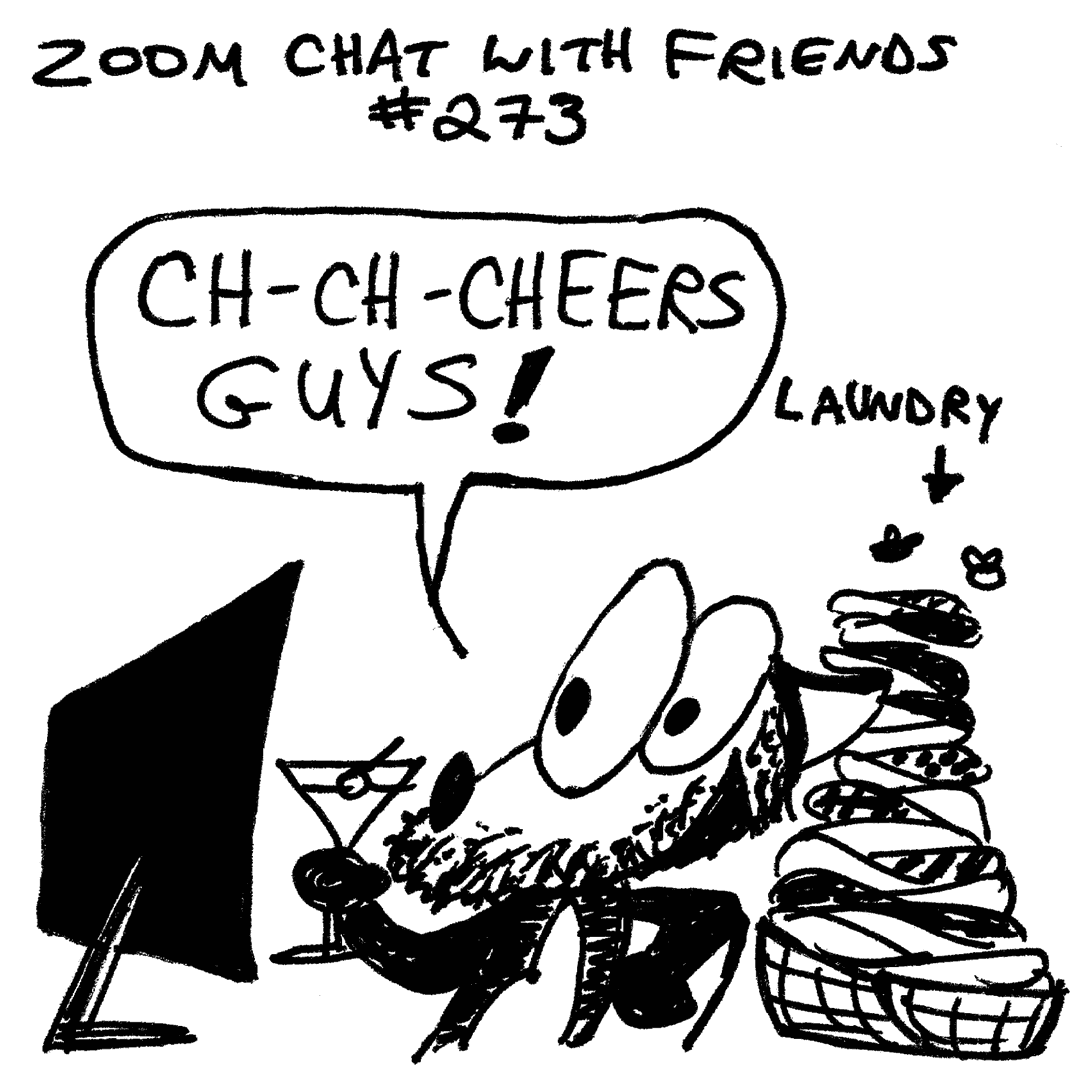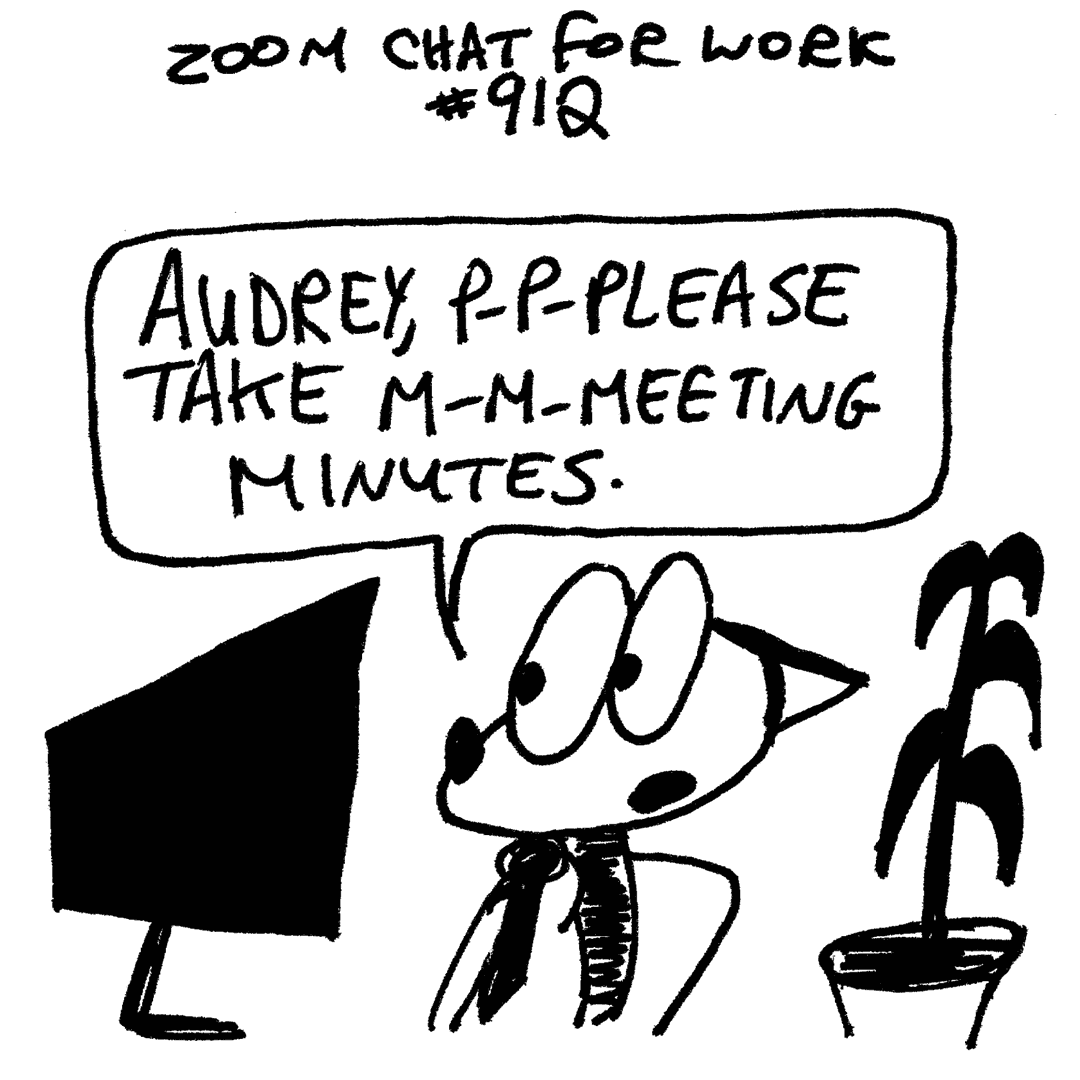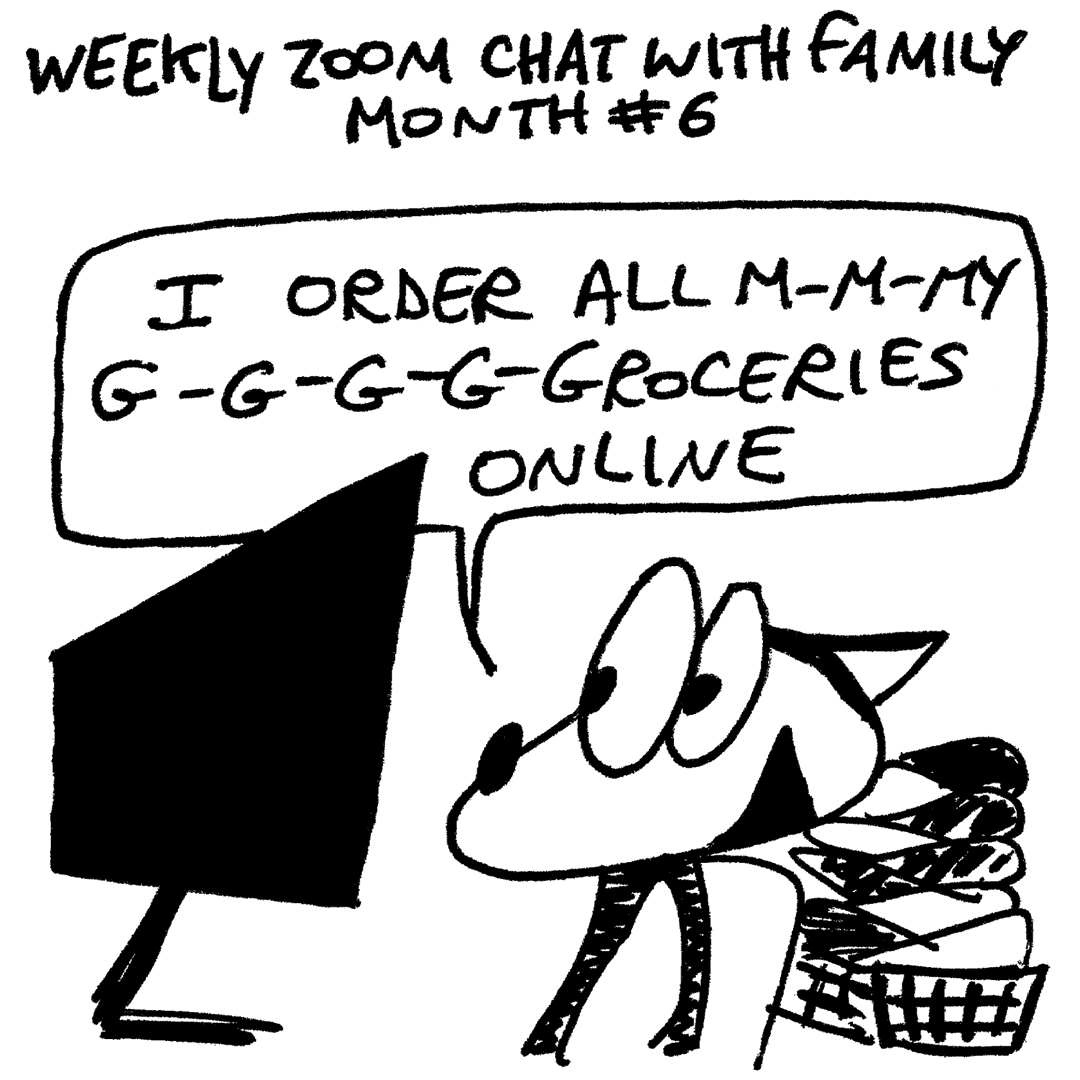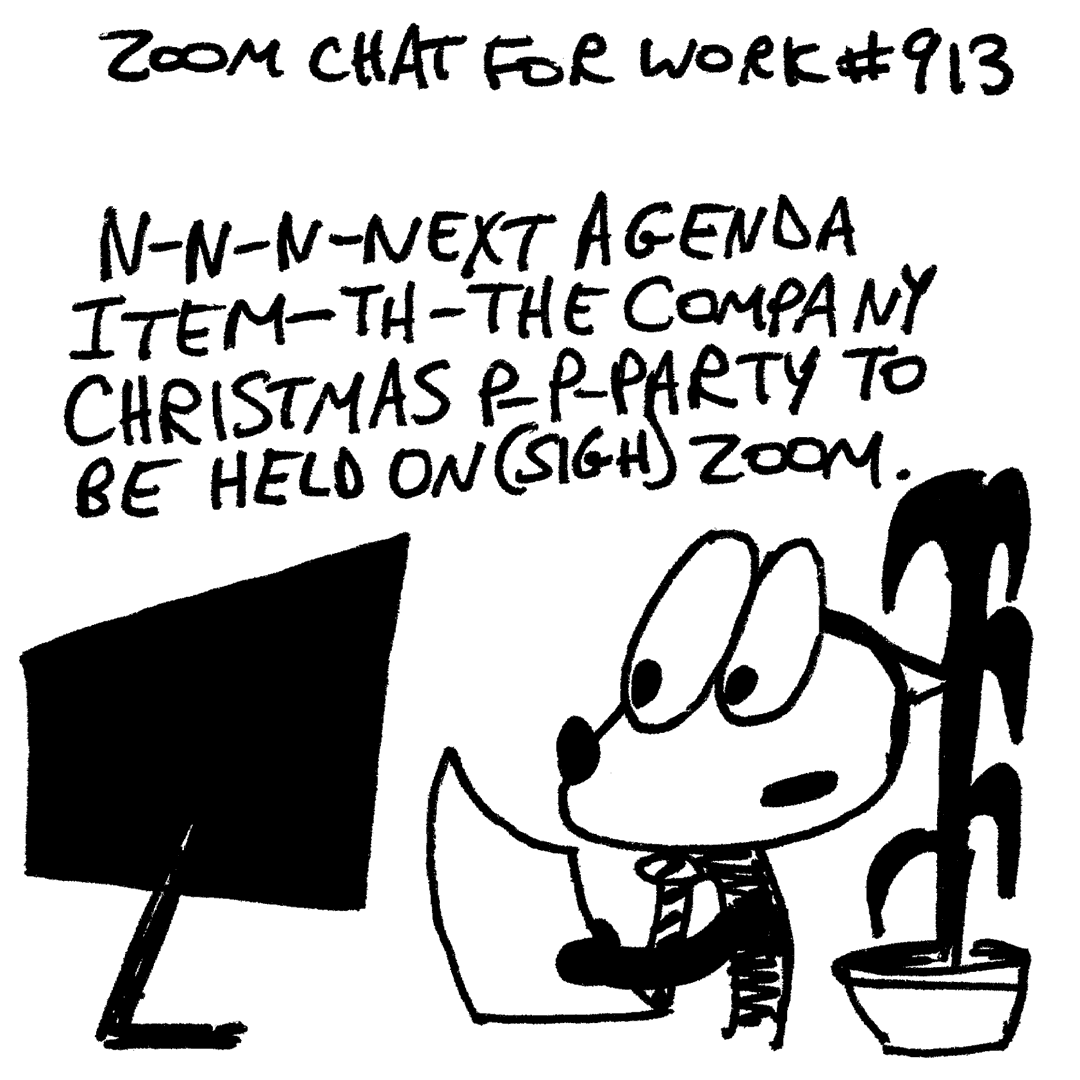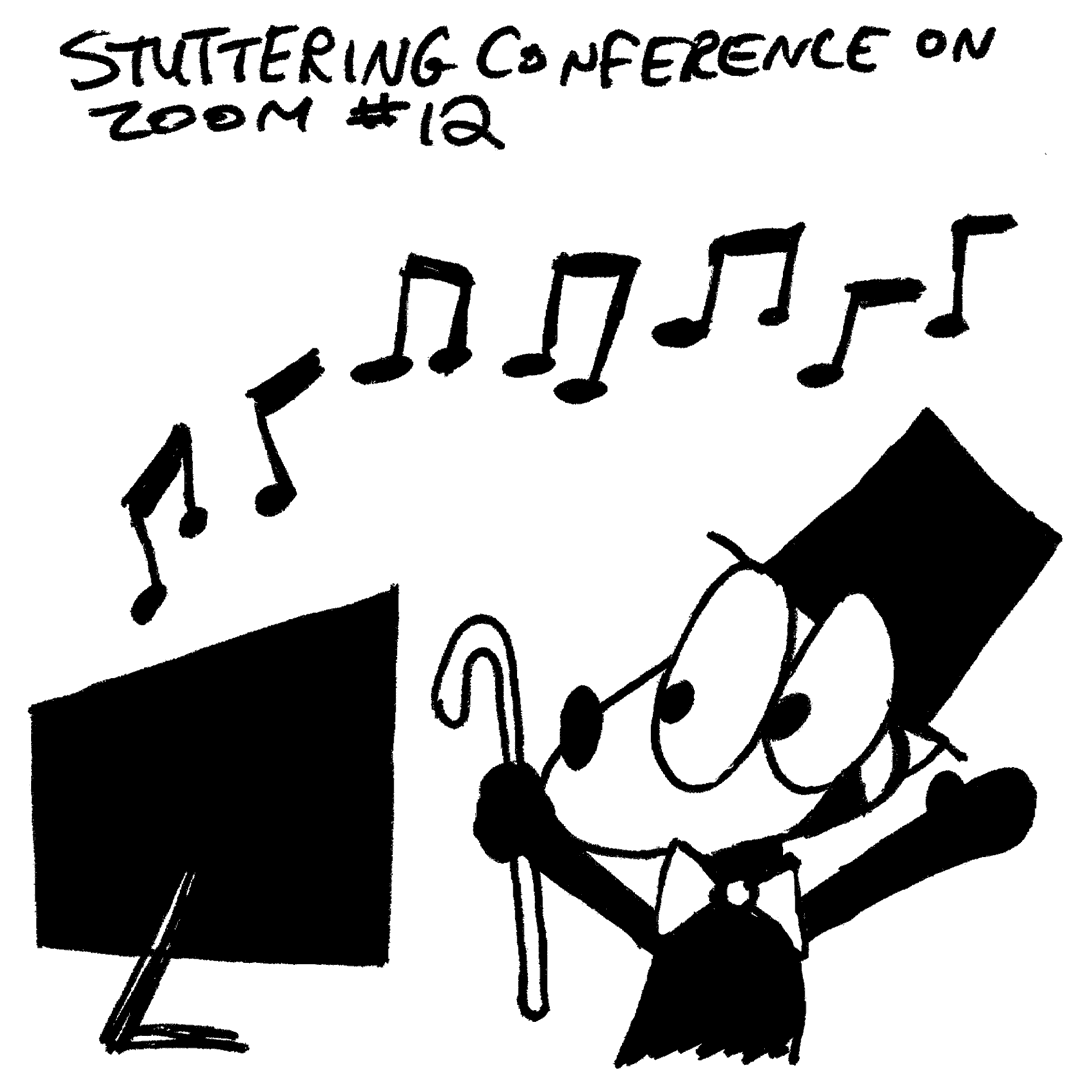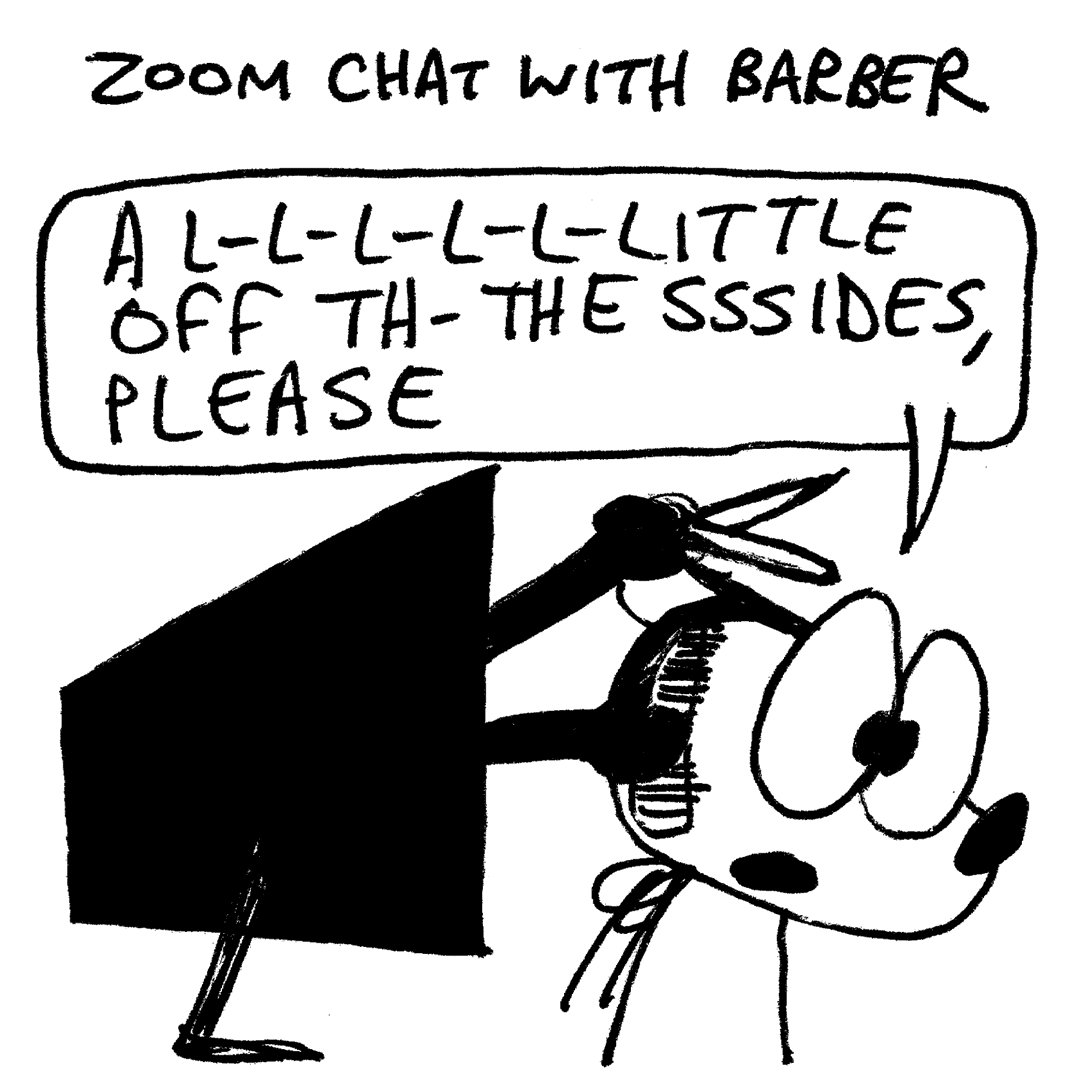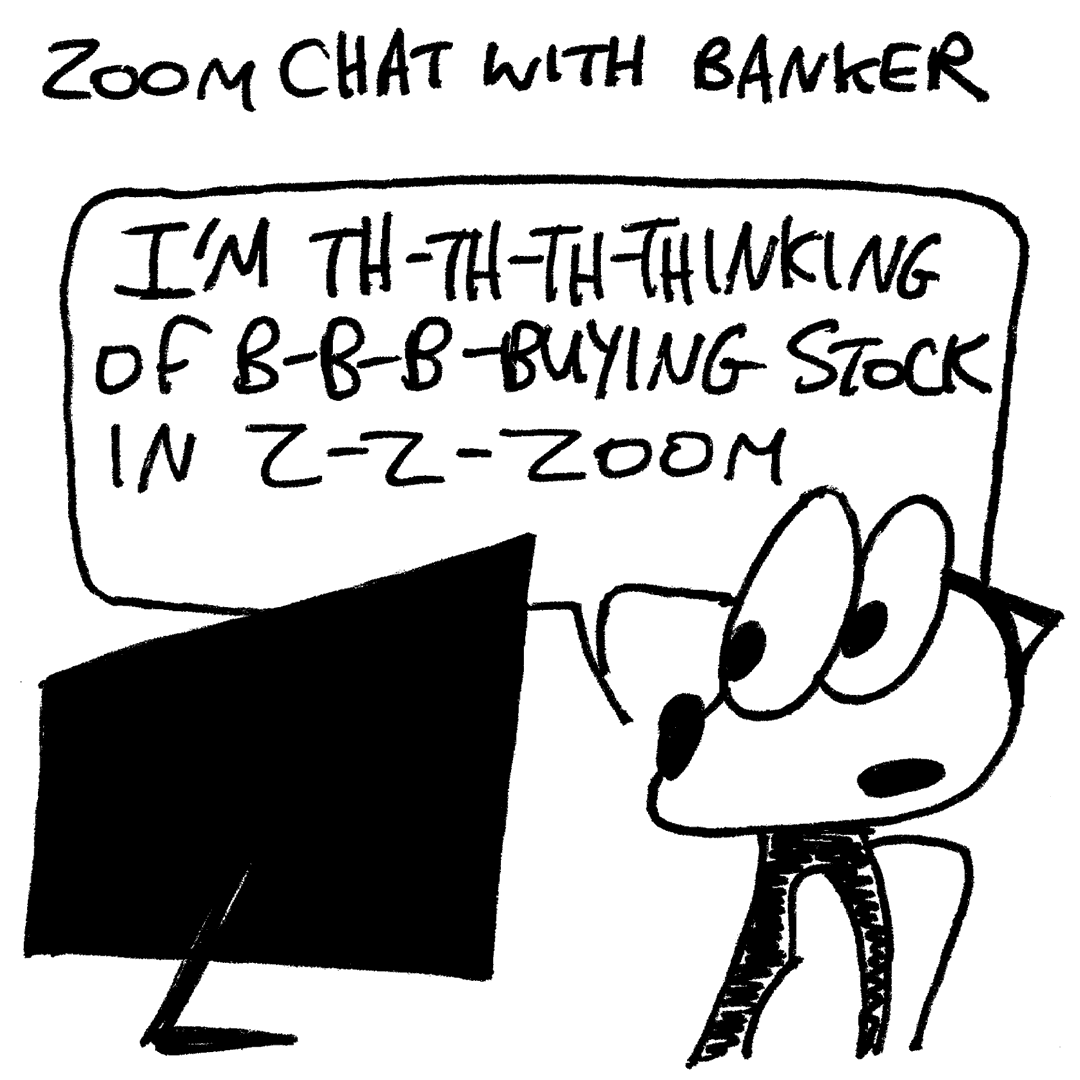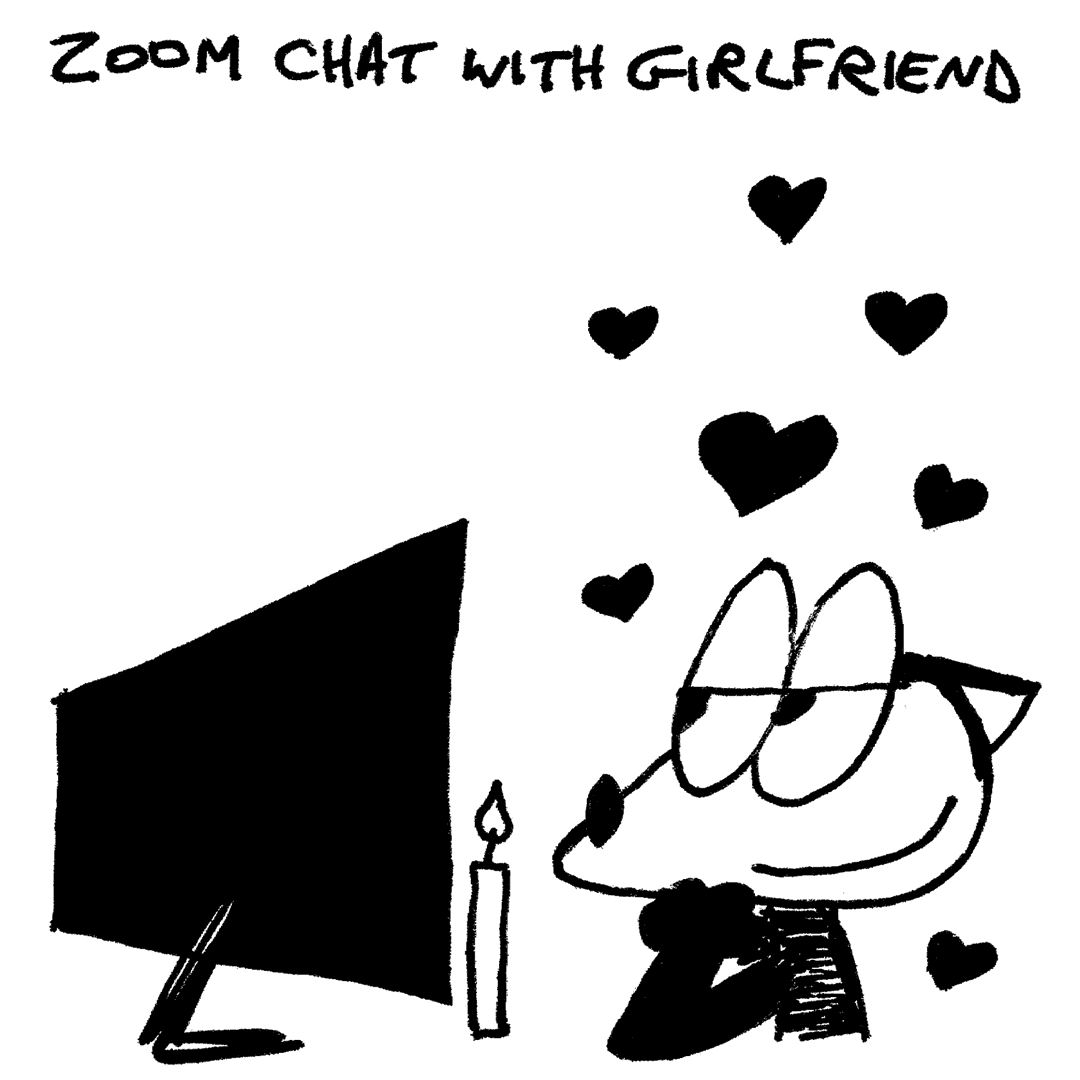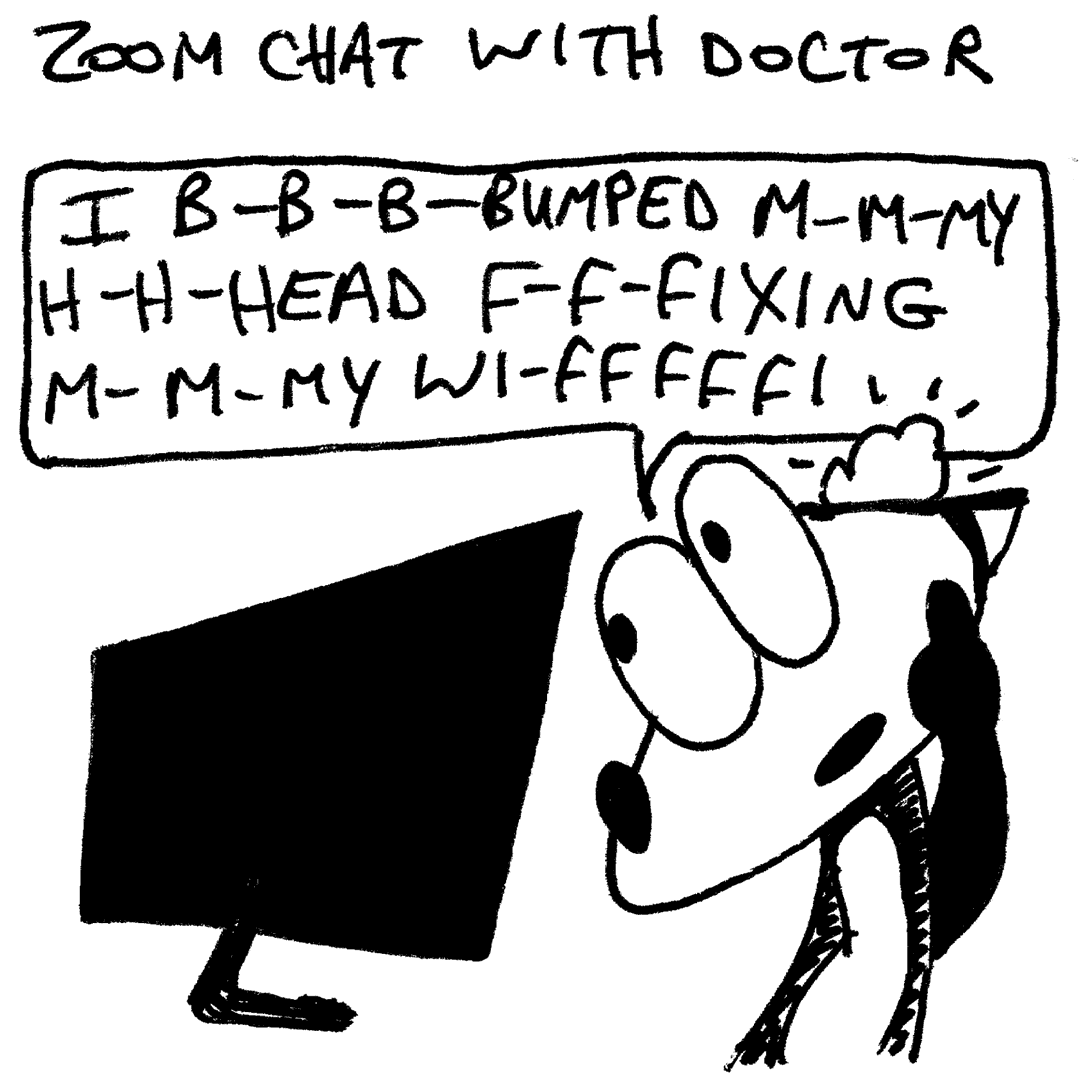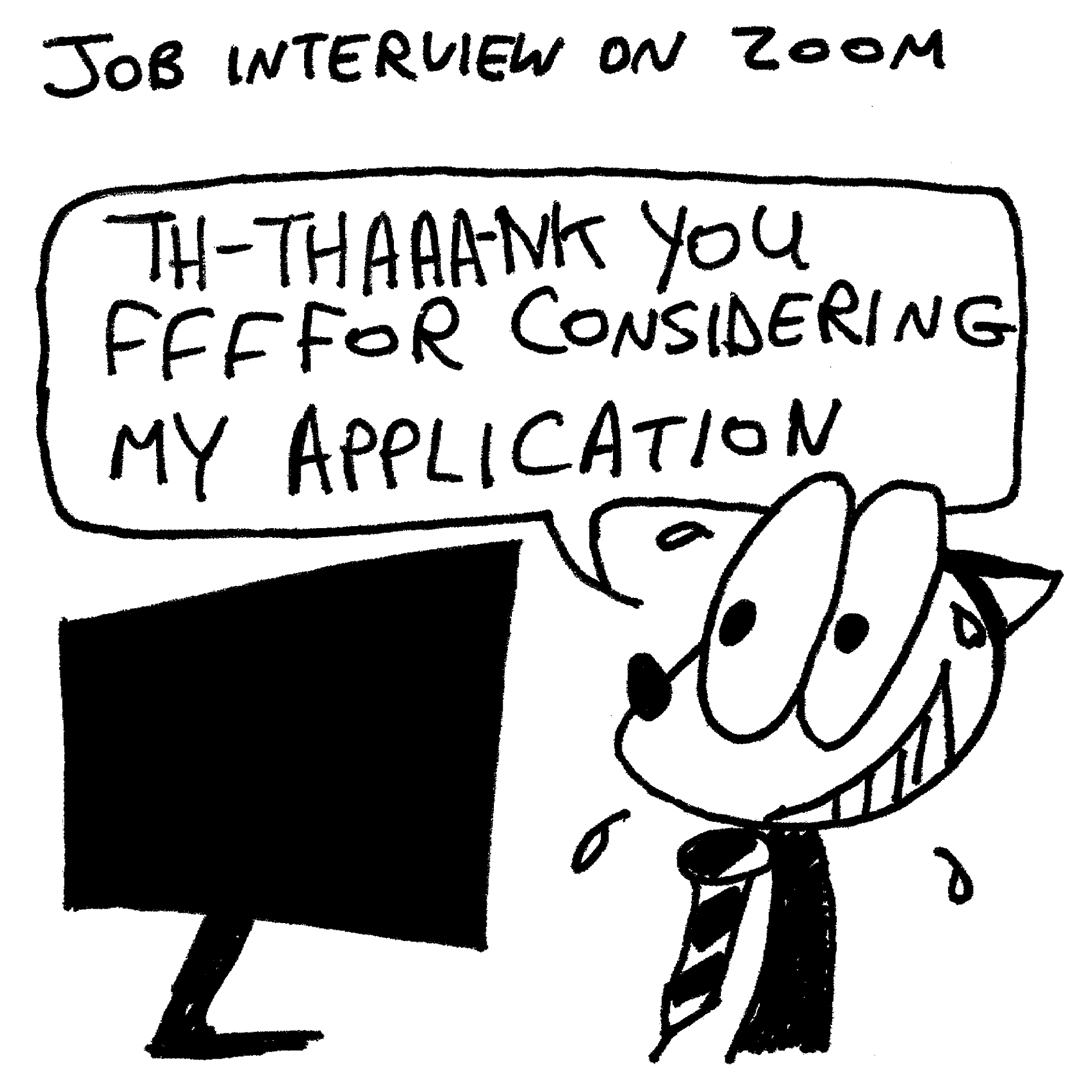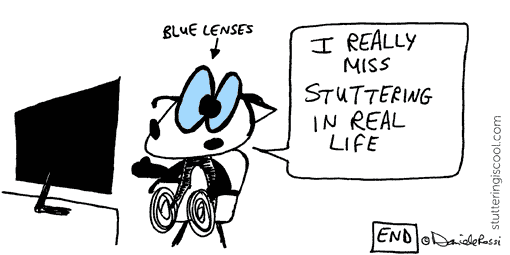 Author's commentary
Many people who stutter have reported that it's harder for them to speak in Zoom chats. So I depicted Franky Banky stuttering more and more as the pandemic and Zoom use continue during the pandemic. Though he doesn't hide his stuttering.
I also added a number of tributes to friends of mine in the stuttering community. The first is where Franky Banky is all dressed up in top hat and tails – two friends of mine dressed up that way for the dance party at the end of the National Stuttering Association virtual conference.
The second panel contains a nod to my friend Audrey who suggested this topic for a comic strip.
The third tribute takes place in the final panel where Franky Banky is wearing blue lenses to block out the blue light from his monitor. I had started a Zoom chat with an SLP friend who uses them to keep his eyes from getting fatigued from all the screen use from conducting teletherapy.
This comic was originally published in French in the Association Bégaiement Communication newsletter.
October 17, 2020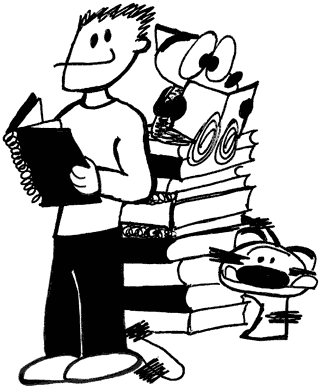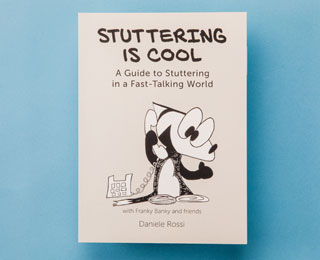 More Franky Banky in
Stuttering is Cool: A Guide to Stuttering in a Fast-Talking World!
Tips and comics about reducing fears towards stuttering in everyday situations such as job interviews, dating, and more! Learn more on the Stuttering is Cool website.
Buy your copy now