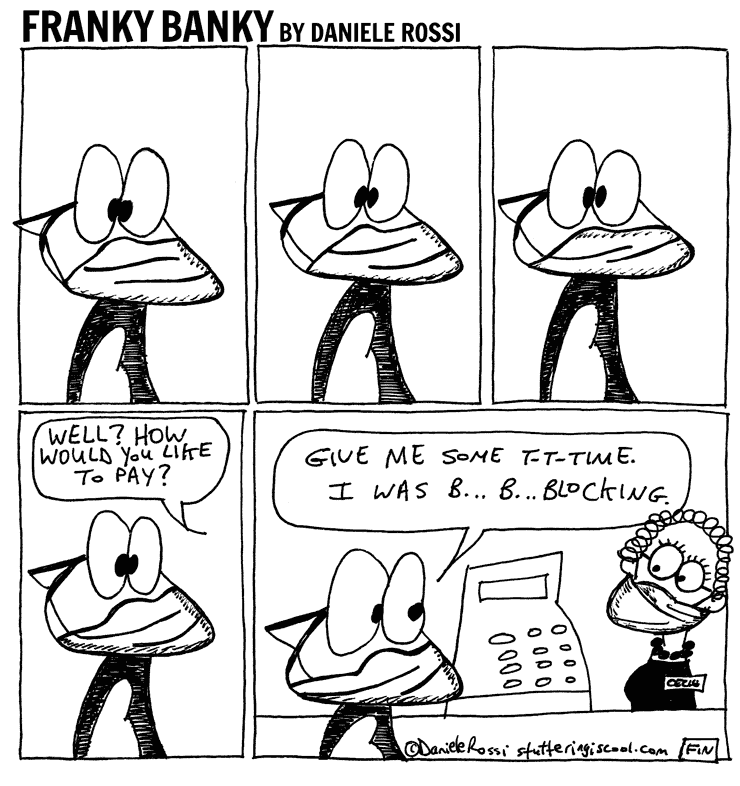 Author's commentary
What has your experience been like while wearing a mask? For me, I noticed that it's hard for everyone who I'm speaking to realize when I'm stuttering. So I exaggerate my secondaries and, if needed, mention that I'm stuttering.
I also find it hard to speak loudly while wearing a mask so I need to speak louder which is awkward. But then again, everything that was awkward before the covid-19 pandemic became accepted!
This comic was originally created in French for the Association bégaiement communication newsletter.
October 19, 2020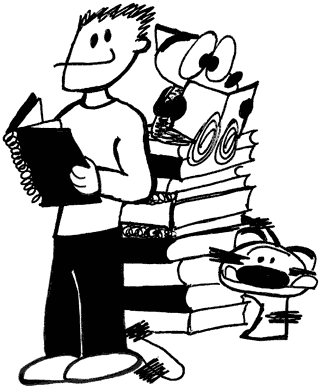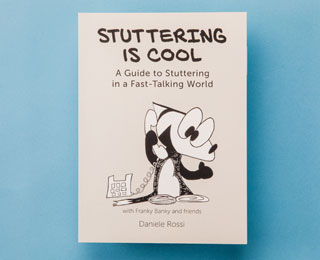 More Franky Banky in
Stuttering is Cool: A Guide to Stuttering in a Fast-Talking World!
Tips and comics about reducing fears towards stuttering in everyday situations such as job interviews, dating, and more! Learn more on the Stuttering is Cool website.
Buy your copy now