Author's commentary
My goal with drawing Franky Banky comics is to create comics starring a protagonist who happens to stutter. The story lines wouldn't revolve around his stuttering. He does everything other cartoon characters do – go on adventures, solve mysteries, run into comedic situations, fall into and out of love, etc. And he just happens to stutter.
As a fan of newspaper comics since I was a kid, it was inevitable that I'd eventually draw a newspaper comic style story arc. So this includes my passion in bodybuilding. The stuttering awareness is subtle in this story.
October 3, 2021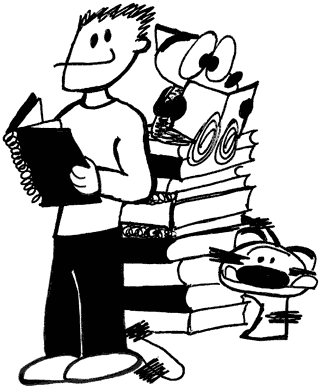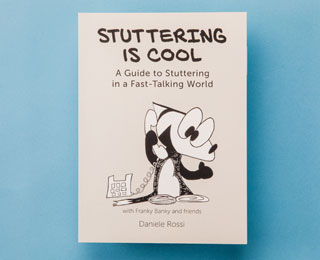 More Franky Banky in
Stuttering is Cool: A Guide to Stuttering in a Fast-Talking World!
Tips and comics about reducing fears towards stuttering in everyday situations such as job interviews, dating, and more! Learn more on the Stuttering is Cool website.
Buy your copy now